Step one: Let us know what you prefer, what you're searching for and how you want to spend your time! Create your own mix and we will direct you to the Attica that suits you!

Step two: You decide which facete of Attica you want to explore! Choose from routes designed Just for you, Popular, other Users' Suggestions or Surprise routes!

Step three: Start off with your TRIPMENTOR personalized route! Visit the proposed stops and share your experience! Hidden secrets await in your path!

The more you use the app, the more it rewards you! Get to know Attica with a playful mood, collect points, level up and unlock more TRIPMENTOR features!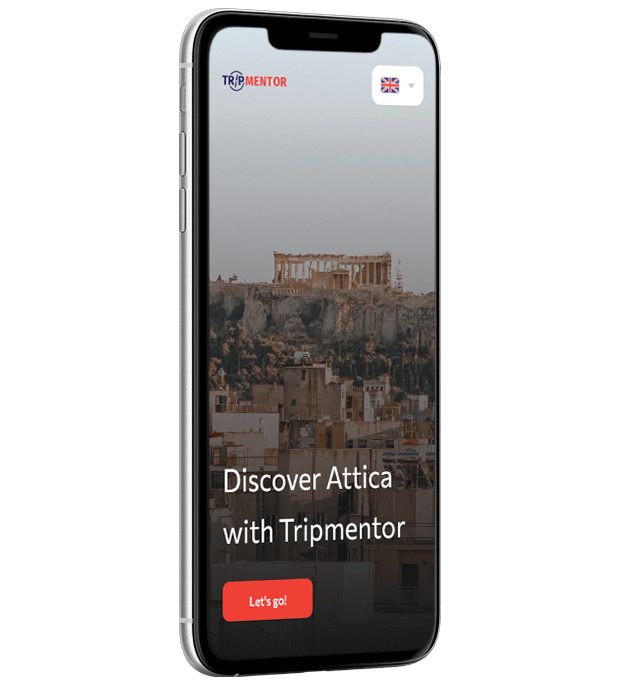 The TRIPMENTOR project concerns a bilingual (English, Greek) interactive mobile application that provides immediate recommendations for a personalized, complete and unique travel experience to the visitor of Attica. TRIPMENTOR provides the user with alternative routes with stops at the suggested points of interest and cultural, entertainment and sports events in real time and in direct correspondence with the preferences of the user, as these are submitted by the user. Each route includes stops that have semantic, cultural, chronological or thematic relevance to each other, creating a unique storytelling travel experience and incorporating elements of gamification, that are designed to fit the user's preferences and his / her personal interests.
Through user satisfaction due to personalized services, we aspire to the promotion of the organizations and companies, that are in the business of cultural, entertainment and tourism services in the Attica region and to the strengthening of its position as a city break holiday destination.